You Get Our 200% Iron Clad

No Risk Guarantee!
At
Clean & Clear

, we want you to be super pleased-In fact, absolutely delighted with every cleaning service job we do for you. So every service comes with our

200% IRON CLAD RISK FREE

GUARANTEE!
What does this mean?
Simply this:
If you are not happy with our work, we'll re-clean the area for FREE. If you still are not pleased, you pay nothing.
PLUS, we will pay for another IICRC Certified company to clean your concerned areas up to the maximum value of our original price. Our word is our bond. However, we back this up with our "200% No Risk Iron-Clad Written Guarantee"
We feel that nothing is more important than your complete and total satisfaction.
Michael Guirgis (Owner)
WARNING: Don't Call Any Carpet Cleaner Until You Listen To This Money-Saving FREE-Call Pre Recorded Message: 1800 188 926 Call Now & Learn:
- How to avoid 3 carpet cleaning rip off's
- 6 Costly misconceptions about carpet cleaning
- 7 Questions to ask before letting any cleaner into your home
This FREE Consumer Educational Message will help you make an informed Intelligent Decision on who you allow into your home or office, even if you don't choose our service feel free to use the valuable information.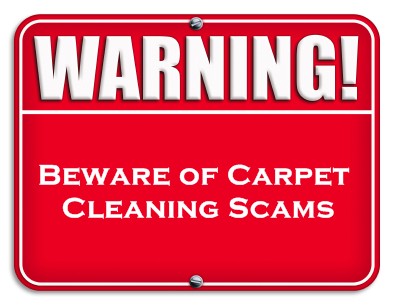 Below is a video that is a must watch if your thinking of calling any carpet cleaner. Although it is a American Investigation , bait & switch is happining everyday in Sydney, by the majority of discount, cheap carpet cleaners. You'll usually find these companys at the top of google searches online, we are working on a undercover video to expose the Sydney based companies, so keep an eye out for it in the near future.
Beware of the dirt cheap pricing it usually = very poor quality & can cost you a hell of alot more than you thought.
Remember... "The bitterness of poor quality remains long after the sweetness of low price is forgotten".
Unscrupulous Carpet Cleaners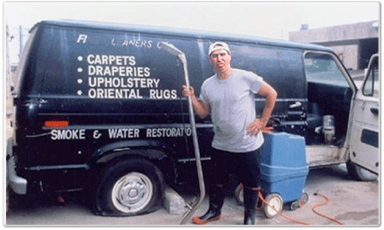 There are many unscrupulous carpet cleaners out there (like Bubba, our fictional character pictured above) that will take advantage of unsuspecting homeowners. They offer you an unbelievably low price (which you generally do NOT receive) and then deliver extremely poor workmanship. If you've ever hired one of these companies in the past, you can relate to what I 'm talking about. I 'm sure it's not an experience you'll soon want to repeat. This site will give you the information needed to find an ethical cleaning company in your area that delivers quality workmanship at a fair price.
Beware of the uneducated, unscrupulous cleaners!
If you live in Sydney please contact us so we can be of further assistance. This site is for your benefit and it's important that you let me know how I can better serve you.

If you're in Sydney and contemplating hiring my company, this site will allow you to do in-depth research on us before you ever have to make a buying decision. It's critical that you do your research before you hire any carpet cleaning company. This will save you many headaches in the long run.

You probably heard about this site from a friend, neighbour or family member who told you of my service. (If you just happened to find this site on your own, congratulations)

While most cleaning companies merely focus on carpet cleaning (and some do a very poor job of that), I concentrate on total client satisfaction. It is my pledge to give you the most thorough cleaning ever, and I stand behind all of our work with a 200% Money Back Guarantee. If you're not happy with my service, you don't pay. It's that simple!
Is Your Family's Health at Risk?
Getting your carpet clean will make it "look" good, but the Environmental Protection Agency warns that a dirty carpet retains hidden pollutants that you may not know about like:
pet dander
cockroach allergens
lead
particle pollution
dead skin cells
hair
clothing fibers
pesticide residue
cement or paint particles